We have a comprehensive list of media clientele. Brian and our storm chasing team team is available for interviews upon request, and we have an extensive library of severe weather imagery and videos for all your stock and editorial needs. We regularly license video to ABC News, The Weather Channel, NBC News, CBS News, and CNN.

We have upconverted our entire media catalog of storm and tornado videos to 1080/24p. This was a monumental task due to years of shooting on various SD formats prior to the HD format. We're currently working on upconverting many of our videos to 4K using special software and After Effects. If you're looking for past footage and need it in full resolution HD, we've got it! Email us with your project details and inquiry for more information.
Featured Media Clients
We have been featured in several documentaries and have supplied stock video to many more. Some of these include: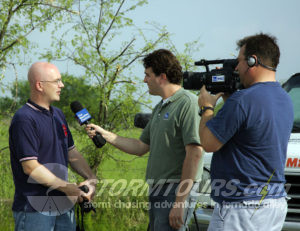 PBS: NOVA
BBC: Our World: Storm Chaser
PBS: Wild Photo Adventures, Storm Chasing (Season 3, Ep 3).
BBC: Gethin Jones' Danger Hunters
National Geographic Television: How it Happened
National Geographic Television: Witness: Disaster
Fuiji TV (Japan): America's Tornado Hunters
TWC: Atmospheres
TWC: The Road Show
TWC: Full Force Nature
Nine Network (Australia): 60 Minutes
National Geographic Television: How it Happened
We've done numerous interviews, and live reporting for:
The Weather Channel
CNN
ABC News
Good Morning America
CBS News
NBC News
MSNBC
Associated Press
Reuters
Sample Production: Wild Photo Adventures – Storm Chasing Photography (PBS Network)
Aside from video and television work, we have been interviewed by leading magazine and news media publications, such as: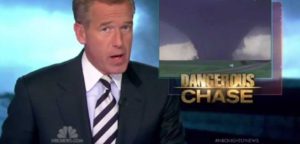 The New York Times
The Miami Herald
The Houston Chronicle
LA Times
The Chicago Tribune
The Denver Post
The Tampa Bay Times
The Telegraph (London)
The Independent (London)
The Japan Times
Men's Journal
Forbes
We welcome all media requests for stock imagery, video, interviews, and casting.