Brian Barnes – Lead Forecaster & Tour Director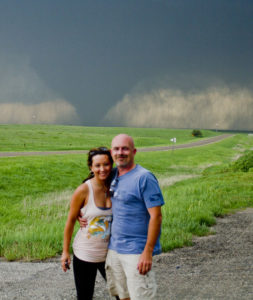 As one of the world's most experienced storm chasers, Brian is regularly featured in documentary films and television projects. Past major projects include: Our World: Storm Chasers (BBC), Gethin Jones' Danger Hunters (Virgin Media) and Tornado Chasers (National Geographic Television). For more information on Brian's extensive work with media and production companies, visit our Media Information page.
While growing up surrounded by Tornado Alley culture in Oklahoma, he found thunderstorms to be awe-inspiring and terrifying. In 1942, one of Oklahoma's deadliest tornadoes on record destroyed his grandfather's farm. The tornado then traveled east taking direct aim at the township of Pryor Creek and left few buildings in-tact in its wake.
As a teenager, he loved watching Oklahoma's severe storms, but never considered pursuing them. However, his life changed forever on April 24th, 1993 when an F4 tornado struck a Tulsa suburb. Not a storm chaser at the time, that tornado destroyed his vehicle and left the town of Catoosa in ruins. As a result, he decided to study meteorology and emergency management. He soon began storm chasing in the late-90s and has made it his mission to share this incredible experience with others ever since.
Brian laid the foundation for his storm chasing tours in 1999 after the historic May 3rd tornadoes in Oklahoma. Over the past 20-years, with the help of a world-class team of storm chasers, StormTours.com has become the most respectable storm chasing operator in Tornado Alley with a perfect safety record.
Brian is an avid photographer who has been widely published by leading magazines and news outlets. He is also a General Class amateur radio license with the FCC issued callsign "WX0USA". And, he's the owner of StormChase.com.
StormChase.com
@BrianBarnesWX
Tam Barnes – Tour Guide, Photographer, Saver of things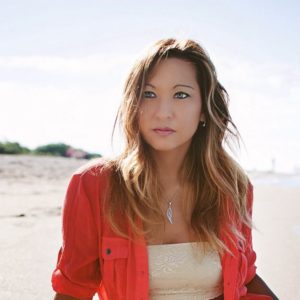 Since 2013, Tam has witnessed more than 150 tornadoes across the Great Plains. Professionally she is a registered nurse who originally hails from Calgary, AB, Canada and is licensed to practice in Canada, as well as the USA. She is also a licensed Master Naturalist and is always available to answer the questions about flora and fauna that the other team members cannot.
An avid photographer, she has taken over as primary photographer while on tour allowing Brian to focus more on storm interception strategies and overall safety.
In her spare time, she volunteers for various organizations such as Shark Fin Free Calgary, a campaign to ban shark's fin from restaurant menus in Calgary and Wolf Matters, a campaign working to protect Canada's wild wolf population from hunting and trapping. She also volunteers countless hours at wildlife rescue organizations in Florida, where she and Brian live during the off season.
A licensed CPR and First Aid Instructor, Tam keeps the team's training up-to-date. She is a licensed amateur radio operator with the FCC issued callsign "WX4TAM".
@chiktam
James Patterson – Meteorologist, Photographer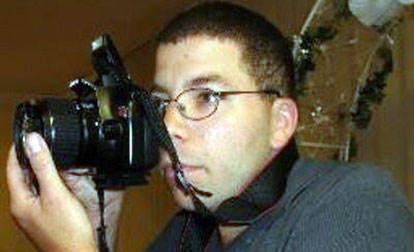 James' obsession with nature's fury began at the age of 11, when an F4 tornado ripped through parts of his hometown of Cincinnati, Ohio, on the evening of June 2, 1990. Since then, James has studied the different aspects of meteorology. Those studies turned into a job opportunity, as James worked as a weather producer for WKRC-TV in Cincinnati for nearly 11 years. He was the only weather producer in the media market at the time.
During his time at WKRC, he became a certified meteorologist through Mississippi State University.
James has chased with Brian, and the Storm Tours crew off and on since 2008, where he has encountered storms that typically aren't seen in the Ohio Valley. When not chasing, James tries to find some time to focus on his hobby of photography
@cincywxpro
Paul Harrop – Storm Chaser and Media Expert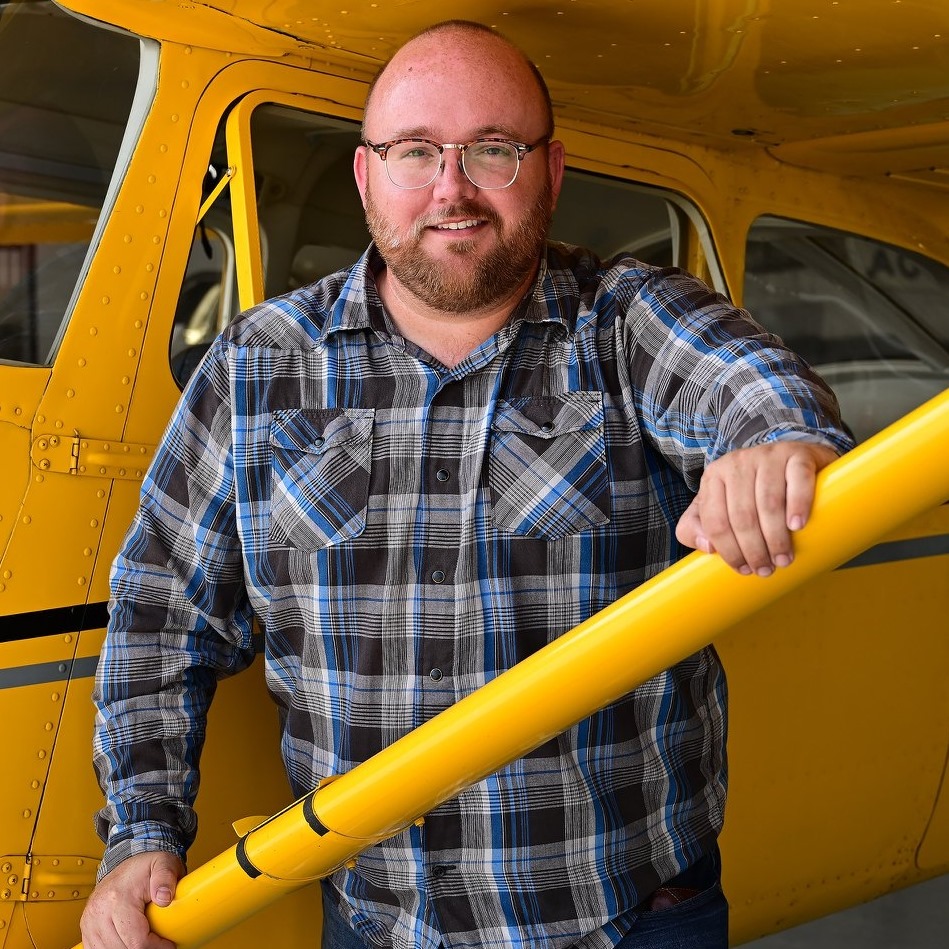 An award-winning photojournalist and storm chaser, Paul has deep roots on each side of the Red River that divides Texas and Oklahoma.
After graduating from the Kravis Broadcast Institute, he began his television career at a production company as a project manager. He then joined KOCO-TV in Oklahoma City as an member of the First Alert Storm Team (F.A.S.T.) where he provided life saving information from the field while storm chasing. As part of a news team that won numerous accolades including a Peabody Award, an Edward R. Murrow Award and an Emmy Award, his live broadcasts helped save many lives.
Paul left KOCO after landing a job as a morning anchor at KAUZ-TV in Wichita Falls, Texas where during the Firestorm Across Texoma, he spent day after day doing live reports over social media. "It was a continuously developing story. My number one concern was getting information to people as quickly as I could," he said. Paul used streaming video technology to transmit the only live pictures during several of the large fire outbreaks.
He currently works full time as a media producer and television hosts for the Aircraft Owners and Pilots Association (AOPA) and holds a General Class amateur radio license with the FCC issued callsign "WX5USA".
@paulharroplive
Tim Wiegman – Expert Meteorologist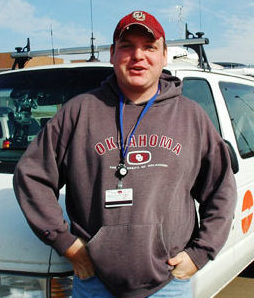 Hailing from Kansas City, Tim earned his B.S. in Atmospheric Science from the University of Oklahoma and is currently working towards a M.S. with a research area in radar meteorology with an emphasis in Wind Turbine Clutter Suppression on the WSR-88D (NEXRAD) Network – Meteorological and Climatological Aspects.
He worked as a Student Research Assistant with the National Weather Service's' Radar Operations Center (ROC) Applications Branch in Norman, OK where he tested radar algorithms and created software used in the USA's weather radar network.
Tim has also worked with the SMART-R Radar Storm Intercept Team (mobile radar trucks). He completed several deployments during NSSL (National Severe Storms Laboratory)'s TELEX-II project during the 2004 spring storm season.
His family owns the top limousine transport service in the Kansas City area and he is a highly qualified professional driver as well. Due to his busy schedule with the family business, he usually works "behind the scenes" providing an additional voice of reason to pinpoint the day's target area for the best chances of severe storms.
@limotim
Dr. Rick Toracinta, PhD – Meteorologist – In Memoriam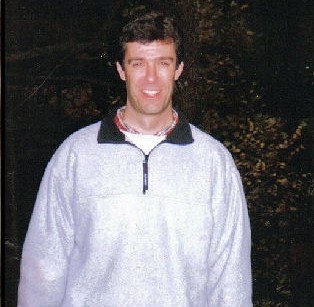 Brian's chase partner for many years and a close personal friend, Rick worked as a research scientist for the Polar Meteorology Group at The Ohio State University's Byrd Polar Research Center where he performed numerical modeling of the meteorological conditions at the onset of the Laurentide Ice Sheet, the last major glaciation that covered most of Canada and the northern U.S. about 20,000 years ago.
There is no doubt that his biggest meteorological passion was severe weather. Rick was frequently asked to lecture to meteorology courses at OSU about thunderstorms and tornadoes. Each year he would spend his vacation guiding storm chasing tours in Tornado Alley. Rick loved sharing his passion and knowledge of severe weather with storm chasing tour guest from around the world.
In memoriam, we list Rick with a spot on our storm chasing team and we ask you to please support the Rick Toracinta Graduate Scholarship in Atmospheric Science Endowed Fund at The Ohio State University. His scholarship commemorates Rick's lasting interest in the atmosphere as well as his desire to be a teacher, the funds raised through Rick's scholarship help future meteorologists with their educational costs.
Rick Toracinta Graduate Scholarship