Our vehicles are by far the most comfortable storm chasing vans in the industry. For starters, we primarily use full-size passenger vans instead of mini-vans. Second, we only carry six passengers per vehicle, which of course means that nobody will be elbowing you in the ribs. Third, our primary van has single reclining seats instead of bench seats. You simply will not find a more comfortable ride to take you into nature's most powerful storms!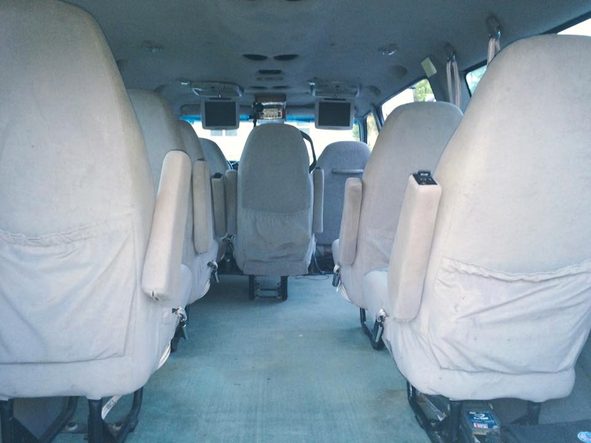 We have completely designed our vans from the ground up for the rigorous demands of storm chasing. Our custom fiberglass console houses the primary van's main computer, a touchscreen monitor, power equipment, specialized radio equipment and much more. We also have WiFi on-board for any guests that need it. For more in-depth information on the equipment we use, we have a page about our storm chasing technology.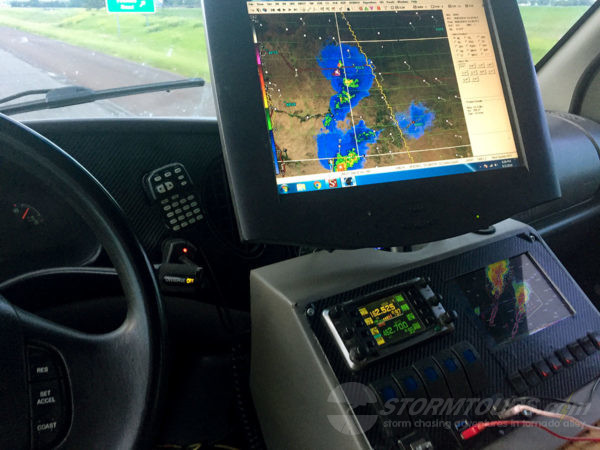 For our guests, we have two overhead flip-down LCD screens that display a mirror image of what the van's primary monitor is displaying. There are charging ports to keep your phones charged and we have a cooler in the back to keep your drinks cold. Additionally, to keep you comfortable, we have upgraded the A/C blower in the back. That's more important than you might think, especially on a hot day in the Texas Panhandle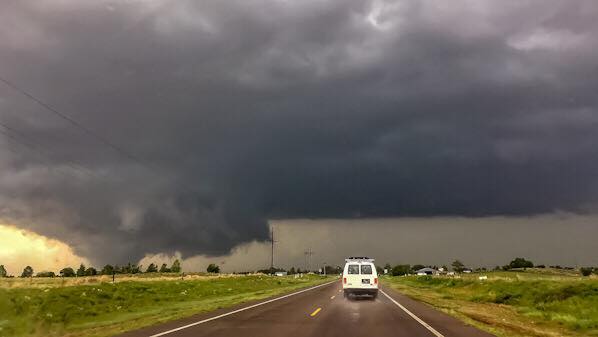 Before each season starts, we put the vans through an extensive 96-point inspection process. We go to great lengths to ensure our vehicles are the most reliable storm chasing vans on the road. We put comfort and utility into the design of our storm chasing vehicles. From creature comforts to upgraded parts under the van you'll never see, nobody has better vehicles than StormTours.com!