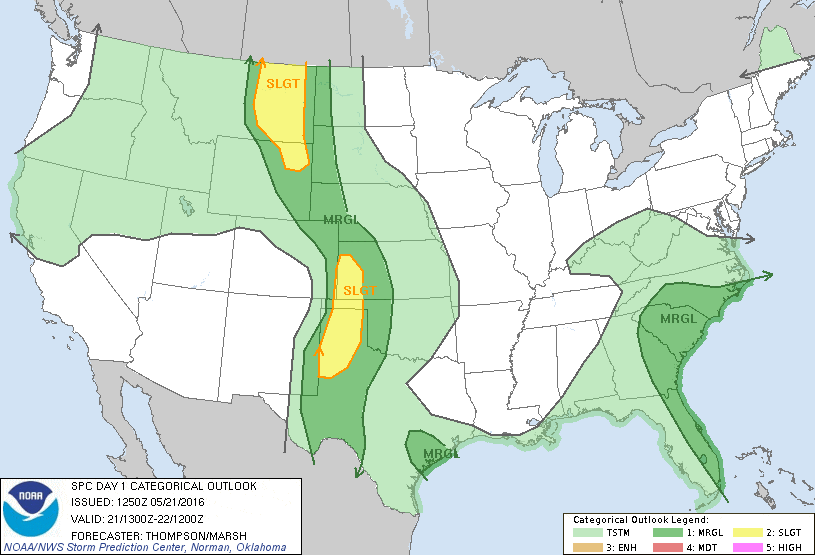 On May 21st the storms were few, but the storm chasers got an amazing sunset!
What started as a somewhat messy cluster of storms eventually transformed into one of the most beautiful supercell thunderstorms I've seen in the Great Plains in more than 25-years!
It was a fairly classic triple-point set up, very common in western Kansas. Warm and moist air flooded into the region from the south as a dry line strengthened near the Colorado-Kansas border.
The dry line is a boundary between dry and moist air, acting as a conduit for storm formation. In addition, a warm front draped across the area.
The warm front helped turn a mess of storms into a more focused zone of intense activity. From there, a magical scene was born.
We intercepted one tornado from this storm, but it was difficult to see from our vantage point due to being rain-wrapped. There were a lot of storm chasers out.
The big show, however, was the supercell structure of this incredible storm! I decided to go back east and set up for some time-lapsed video since the storm structure was intense. As I was shooting video, we were getting pelted with golfball-sized hail.
By far, this was one of the prettiest supercells I have witnessed, the sunset just topped off the vista. This is the reason why we chase storms! I could have stayed in that moment forever.