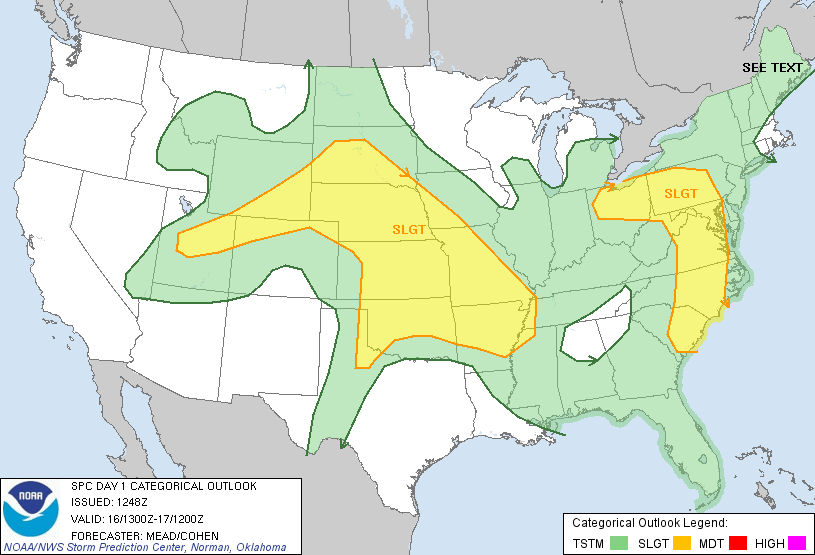 We began our day in Colby, Kansas, often referred to as the Oasis of the Plains. With the only Starbucks between Denver and Salina, Kansas, we made sure we topped up before leaving town! The most important part of a storm chaser's morning is coffee after all.
A warm front was moving through the Nebraska Panhandle and had limited moisture behind it. Despite the large slight risk area issued by the Storm Prediction Center, this boundary seemed to be the best focal point for today's storms.
Another problem the day we faced today was surface heating. Most of the region was cloudy and littered with reminments from the previous day's storms. Without good surface heating, getting a storm to get beyond  severe seemed unlikely.
We drove to Goodland, then north towards Nebraska. A line of storms was already in-progress near the Interstate-80 corridor. Once those storms passed the area and begin to die, they kicked an outflow boundary back to the southwest. That boundary began the new focus for storm development as it would help create additional lift.
At 6:35 pm, a storm to our west went severe and it looked nice! Tornado probabilites were low, but this storm was a photographer's dream! We photographed lightning as it moved over open wheat fields.