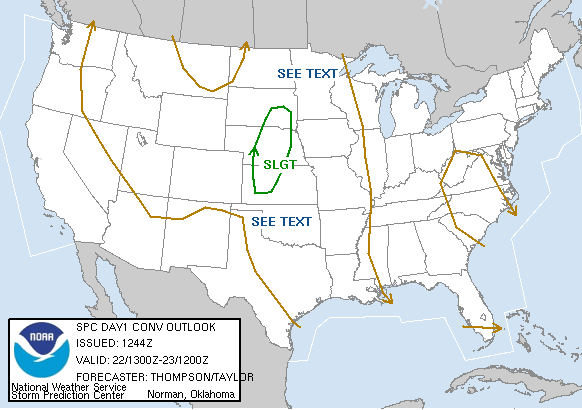 Our storm chasing day began in Wichita and ended up south of Hill City. By the end of the day, we witnessed three tornadoes from a very nicely striated supercell.
By mid-afternoon, it was apparent the dryline extending into north-central Kansas would be the focal point for severe thunderstorm development.
Strong instability, decent moisture, and strong shear were the driving factors that generated some supercells with amazing storm structure.
We intercepted three different supercells today, with the last of the day producing the tornadoes. Both tornadoes were fairly brief events last just a few minutes, but the real show today wasn't the tornadoes, it was the supercell itself!
This storm had some serious structure. It will be remembered as the storm to have seen in the 2007 storm chasing season.