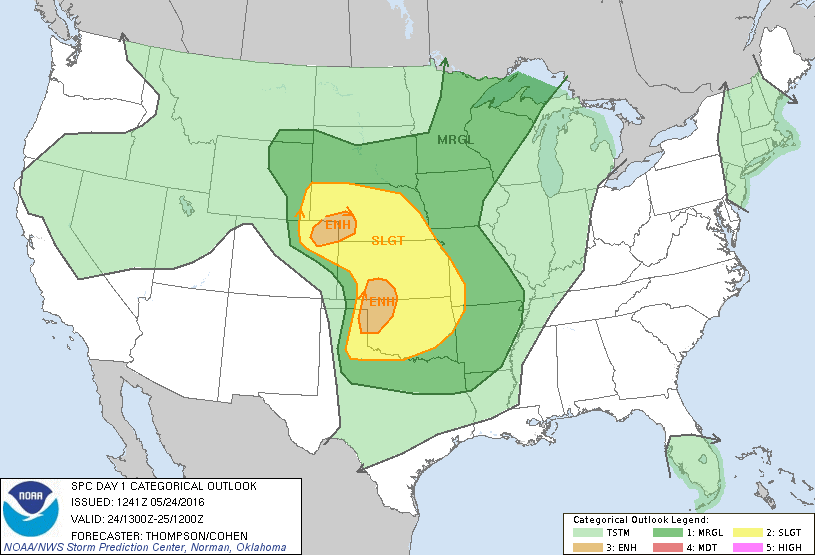 * Includes Storm Chasing Drone Video *
An incredible day of storm chasing during a tornado outbreak event in southwest Kansas near Dodge City. Just today alone, we witnessed over a dozen tornadoes!
I'll repeat that in case you missed it, today we witnessed at least a dozen tornadoes!
Triple Threat Tornadoes
The day actually started with three tornadoes on the ground at the same time from the same storm cell. We were able to document the triple threat tornadoes on video.
In the gallery below, is a frame of the video showing these three tornadoes. Two rope satellite tornadoes on the right, and a large center-of-circulation tornado on the left.
Drone Flight…
I've been waiting all month for the perfect opportunity to attempt to capture tornado footage with our new drone. Today it worked out flawlessly.
While watching the first tornado of the day, I noticed that we were close enough to get a good video with the drone's wide-angle camera, yet the inflow winds were not outside of our flight limitations.
It took about 30 seconds to get the drone launched and it successfully captured nearly five-minutes of amazing video.
It was the first time a storm chaser intentionally pursuing a storm has been able to document the tornado with the use of a drone.
After successfully landing the drone (due to flight level winds increasing) were able to pursue this supercell for almost two hours while witnessing nearly a dozen other tornadoes from it.