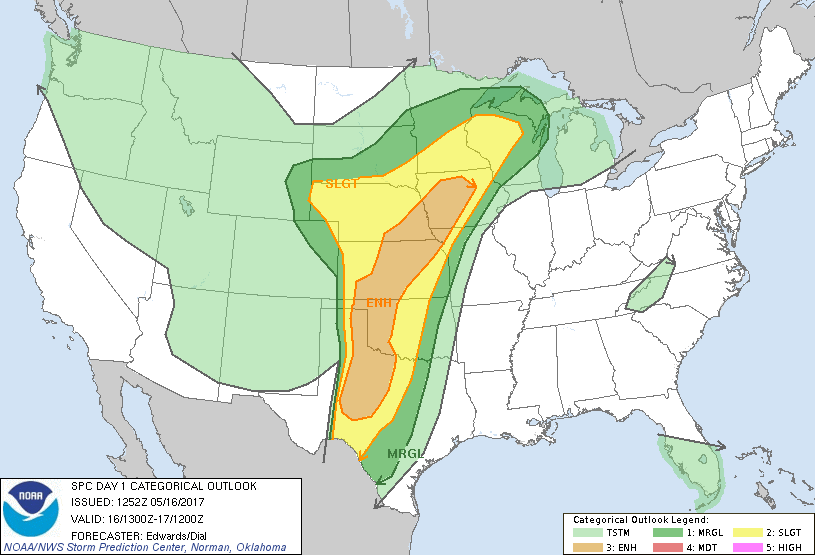 May 16th was a needle in a haystack kind of day. The Storm Prediction Center issued an Enhanced Risk of convective storms from Midland, Texas to extreme northern Iowa. A Slight Risk area covered eight states!
We decided to focus on the dryline in the Texas Panhandle where there was steady boundary of moisture under and advancing shortwave trough. It did not dissapoint!
By mid-afternoon, several supercells were starting to pop along the dryline. One storm in particular near McLean caught our attention. The area had everything we needed for a busy afternoon, shear, moisture, instability and lift. The stage for an exciting chase in the Texas Panhandle was set!
We got our first tornado from a wall cloud with extremely fast erratic motion. The tornado was primarily over open country, where we like to see them. We witnessed the tornado from birth to death and it had a wild rope out stage, which happened very close to our location providing the tour group with some amazing photos!
The storm structure was fantastic and also included some very large hail of at least baseball size.