10. National Weather Center – Norman, Oklahoma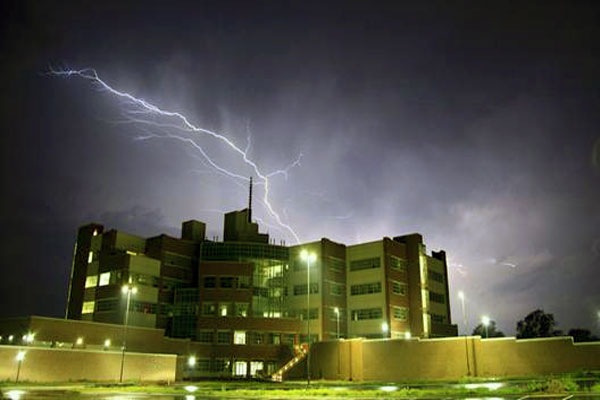 A landmark in itself, the National Weather Center is the heart of severe weather operations in the USA.
Located on the campus of the University of Oklahoma, it is a confederation of federal, state, and academic organizations that work together in partnership to improve understanding of events occurring in Earth's atmosphere over a wide range of time and space scales.
The building houses the National Severe Storms Laboratory, the Storm Prediction Center, the Radar Operations Center, the Warning Forecast Office in Norman and many other divisions of the National Weather Service.
Tours are available with advance notice. Those visiting the USA should provide at least two-weeks of advance notice to obtain the proper security clearances.
The first floor which houses the Flying Cow Cafe is open to walk-ins. Just be warned, they let weather nerds run loose inside this building.
Of course a great way to visit many of these landmarks is to sign up for one of our storm chasing tours!
There are always down days on any tour when there is no weather to chase, and we take that opportunity to visit some of the landmarks on this list. And, since our May tours start and in Oklahoma City, we'll visit the Oklahoma City Bombing Memorial and Museum, as well as Bricktown before we even get started with the tour!