7. Oklahoma City Bombing National Memorial – Oklahoma City, Oklahoma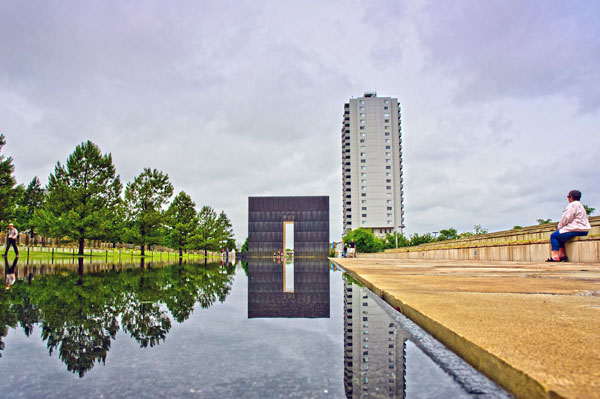 Perhaps Tornado Alley's most sobering landmark. The Oklahoma City National Memorial and Museum honors the victims, survivors, rescuers, and all who were affected by the Oklahoma City bombing on April 19, 1995.
The memorial is located in downtown Oklahoma City on the former site of the Alfred P. Murrah Federal Building, which was destroyed in the 1995 bombing.
After visiting the memorial, be sure to visit Oklahoma City's Bricktown Entertainment District for food and drinks or to take in a OKC Thunder basketball game.