3. Route 66 – Texas and Oklahoma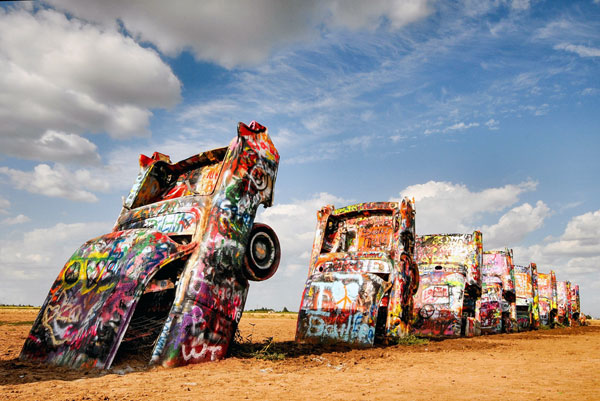 Nothing quite says Americana like 10 Caddys buried nose-first in the Texas soil!
Cadillac Ranch is located just west of Amarillo where the historic old highway Route 66 runs parallel to Interstate 40. Many of Route 66's historic landmarks are disappearing, but there are still a few left along the highway.
There is a big blue whale in Catoosa, Oklahoma and a Route 66 museum in Clinton, Oklahoma. A visit to Cadillac Ranch won't take much time, so be sure to check out #7 on the list!